Research Interests of the School
Staff members of the School have been conducting basic and clinical researches pertaining to various disciplines of Chinese Medicine. The School's major research directions include: 1) Chinese Medicine for aging-related diseases such as cardiovascular and cerebral vascular diseases; 2) Chinese Medicine for cancer treatment and related disorders; 3) Chinese Medicine for mental disorders; 4) Chinese Medicine for pain management; and 5) Quality control for Chinese herbal medicine. The research projects are supported by the People's Republic of China Government, Hong Kong SAR Government, various internal grants and donations. Over 740 SCI papers have been published in authoritative international journals in recent years and patents have been obtained in the U.S. and China.
Professor Y Feng, Professor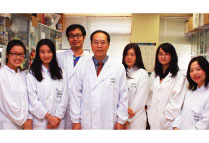 Standardization and quality control of Chinese medicines, Pharmacological screening and safety evaluation of Chinese medicines; and Pharmacological action and its mechanism of Chinese medicines. From the perspectives of Traditional Chinese Medicine and biomedicine as well as science, the research will concentrate on clinical trial and experimental study for hard-to-cure diseases, such as cancer, hepatic diseases, and renal diseases by using recently developed techniques in OMICS, molecular biology and immunology.
Professor JG SHEN, Professor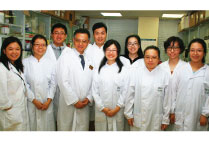 Development of molecular targets and drug discovery from Traditional Chinese Medicine, targeting cerebral-ischemia reperfusion injury, post-stroke recovery and neuroinflammations, from clinical study, basic research to translational medicine.
Professor ZJ Zhang, Professor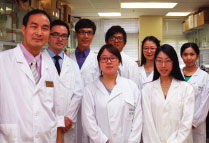 Seek novel psychotropic agents and developing effective treatment strategies from Traditional Chinese Medicine and acupuncture against major psychiatric disorders; Characterize psychopharmacological and psychotherapeutic properties of novel compounds derived from medicinal plants, Explore neural mechanisms of broad therapeutic effects of acupuncture; Identify epidemiological and pharmacokinetic herb-drug interactions; and Identify the pathogenesis of major neuropsychiatric disorders.
Dr JP Chen, Associate Professor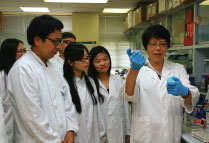 Identification and characterization of novel biomarkers relating to cancer drug resistance and metastasis; Identification and characterization of molecular targets and mechanisms of natural anti-cancer drugs; Effects and molecular mechanism exploration of TCM formula or compounds for breast cancer prevention; and Relationship between breast cancer and liver in literature lab and clinical research.
Dr J Rong, Associate Professor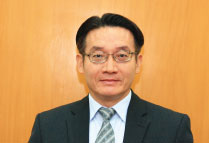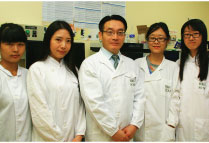 Neuroprotective botanicals for enhancing neuronal survival and neurogenesis in ageing, major depression, Parkinson's disease and Alzheimer's disease; and Cardioprotective botanicals for regulating infiltration of macrophages / neutrophils and promoting cardiac regeneration in acute myocardial infarction; Long-term objective is to develop novel chemically-defined and mechanism-specific medicines for the treatment of neurodegenerative and cardiovascular diseases; The on-going research focuses on dissecting the interactions between the active compounds from complex herbal medicines and protein targets, especially those with high relevance to the resolution of inflammation and tissue repair.
Dr HY Chen, Assistant Professor
Evidenced Based Chinese Medicine (systematic review, meta-analysis and RCTs); Molecular mechanism of inflammatory and fibrotic diseases (e.g. diabetic nephropathy); and Mechanism of Chinese Medicine and acupuncture for inflammatory diseases and pain.
Dr N Wang, Assistant Professor
Quality control and standardisation of Chinese herbal Medicine; Molecular pharmacology of Chinese herbal Medicine in treating metabolic disorders (obesity, hepatic diseases and diabetes mellitus, etc.) and cancers; Chemical profile-biological response relationship of Chinese Medicine formulas; Pharmacokinetics and herbal-drug interaction of Chinese herbal Medicine; Translational study and drug discovery in natural products and Chinese Medicine formula
Dr X Lin, Assistant Professor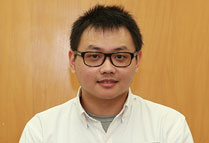 (1) Identify novel mechanisms underlying the pathogenesis of autoimmune diseases, including rheumatoid arthritis (RA), type 1 diabetes (T1D) and primary Sjogren's syndrome (pSS);
(2) Study the immunomodulatory functions of formulae or effective compounds from Chinese herbal medicine;
(3) Conduct translational studies of Chinese herbal medicine for treating autoimmune disease in humans and our established mouse models,