Director's Message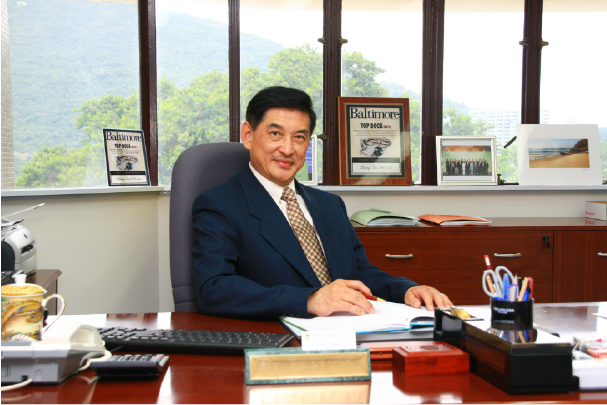 Since its establishment in 1998, the School of Chinese Medicine (SCM) has become a well-established education unit striving for excellence in education, clinical training and services, as well as multi-disciplinary research in the field of Chinese Medicine. As HKU is an international university, the SCM has wide connections and collaborations with other universities and has been garnering reputation both domestically and internationally.
Providing quality tertiary education has been a primary mission of the SCM. We offer a six-year full-time Bachelor of Chinese Medicine degree programme, and postgraduate programmes at master and doctoral levels. Our teaching staff with extensive teaching experience in both Traditional Chinese Medicine and modern biomedical sciences are dedicated to equip our students with solid knowledge and clinical skills that would allow them to meet stringent requirements of the Chinese Medicine Practitioners Licensing Examination conducted by the Hong Kong Chinese Medicine Council, and become registered Chinese Medicine practitioner upon graduation. Our postgraduate programmes provide training to students on research skills and critical thinking in the areas of scientific and clinical research on Chinese Medicine. With an emphasis on experience learning at an interdisciplinary level, we encourage innovation, critical thinking and the pursuit of academic interests from our students.
Currently, our School has a total of eight Clinical Centres for Teaching and Research, of which two are directly managed by SCM, while the other six are under tripartite collaboration amongst the Hospital Authority, Non-Governmental Organizations and HKU. These clinical centres not only provide ideal training to our students but also provide clinical services of high quality for patients. In early 2014, SCM has opened a Department of Chinese Medicine in The University of Hong Kong-Shenzhen Hospital. The hospital shall become a platform for clinical training not only for Chinese Medicine students, but also for other students within the Faculty of Medicine.
In addition to nurturing future Chinese Medicine professionals, SCM is also committed to developing multidisciplinary scientific research on Chinese Medicine. Supported by the University Grants Committee (UGC), Hospital Authority (HA), societies of Chinese Medicine and the Li Ka Shing Faculty of Medicine, our professoriate staff pursue research on different areas, including the mechanisms of action of Chinese medicines and acupuncture. In recent years, we are doing more translational studies addressing unanswered clinical questions on Chinese Medicine using Evidence-Based medicine research approaches. These researches have and will continue to enhance the efficacy and effectiveness of the practice of Chinese Medicine.
I look forward to future collaborations between our School and both Mainland and overseas institutions on teaching and research. We would also like to work more closely with the community to promote knowledge exchange.
Professor Lixing Lao, Ph.D., MB
Director
Vivian Taam Wong Professorship in Intergrative Medicine
School of Chinese Medicine The University of Hong Kong