Clinical Services Centres
Important notice: Patients and visitors will have their body temperature checked and be asked to complete triage assessment forms. If you have fever, acute respiratory illness (e.g. shortness of breath, coughing, sore throat, running nose), or have come in close contact with a confirmed or suspected case of COVID-19, please kindly avoid visiting the clinic. If you have been to Mainland China or any overseas countries/ areas (including Macau SAR and Taiwan), bookings will be accepted 14 days after your return to Hong Kong. Information collected from patients will be kept in accordance to guidelines from the Department of Health. If necessary, the aforementioned information will be used for the tracking of infection if necessary. Please be mindful of personal hygiene and wear a surgical mask in the clinic.
The School has established 8 Clinical Centres for Teaching and Research (two under the School of Chinese Medicine and six in collaboration with the Hospital Authority and Non-Governmental Organizations) which serve as clinical practicum bases for students and Junior Chinese Medicine Practitioners/Teaching Assistant, while providing high quality Chinese medicine out-patient services to the community and supporting clinical research.
Two out-patient clinics under the School of Chinese Medicine, HKU -
Clinical Centre for Teaching and Research (Central)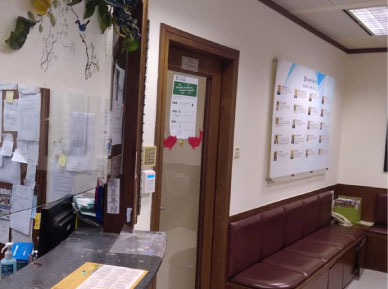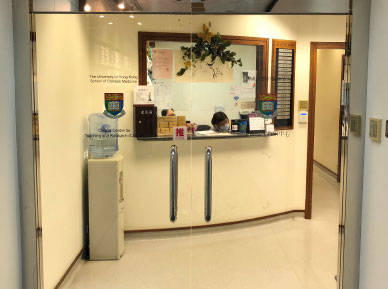 Room 703, The Galleria, 9 Queen's Road Central, Hong Kong
(852) 3169 3170
(852) 3152 2139
Scope of service:
General Chinese medicine out-patient

Specialty Chinese medicine out-patient

Acupuncture and Moxibustion

Orthopedics and Traumatology
Specialist Clinical Centre for Teaching and Research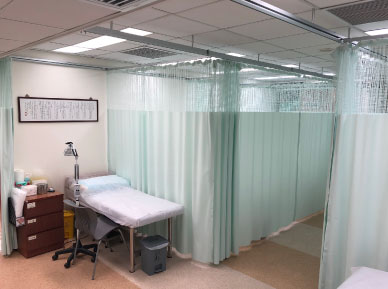 10 Sassoon Road, Pokfulam, Hong Kong
(852) 3917 6433
(852) 2872 7041
Scope of service:
Specialty Chinese medicine out-patient (including oncology, gynaecology and Orthopedics-Traumatology, Acupuncture & Tui-na)